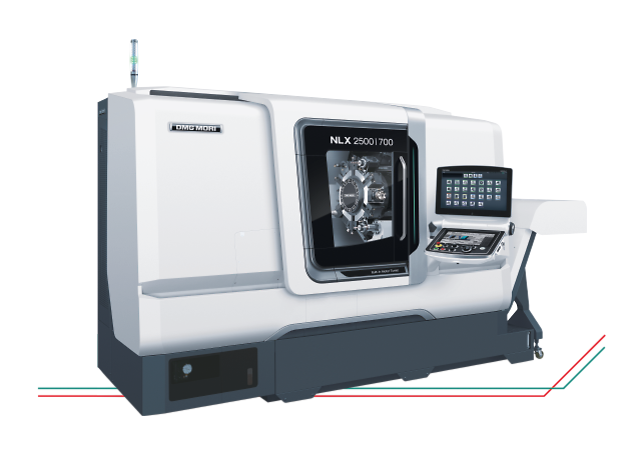 DMG MORI NLX 2500

Top performance in the field of turning centers

Max. turning diameter 14.4 in.
Max. workpiece length with tailstock (workable) 49.4 in.
Max. chuck diameter 10 in.
Max. rotational speed of the spindle 4,000 rpm
Output (100% power-on time) 29.5 hp.
Max. draw tube inner diameter 4 in.